Posts: 152
Joined: Mon Jan 25, 2010 1:59 pm
... has been tearing it up and looking reallly good. Should I be looking into this? He just seems to have too much talent to be a complete bust.
16 team roto keeper league
R, HR, RBI, SB, AVG, OBP, W, K, S, HLD, ERA, WHIP
16 players must be kept each year
Keep as long as you want
1500 inning limit
162 games per position

C- Wilson Ramos
1st- Freddie Freeman
2nd- Gyorko
3rd- Miggy
SS- E Cabrera
INF- Chris Davis
LF- Brett Gardner
CF- Andrew McCutchen
RF-
OF-
UT-A Beltre

SP- Matt Cain
SP- Madison Bumgarner
SP- Julio Teheran
RP- Grant Balfour
RP- Sergio Romo
RP-
P- Shelby Miller
P-
P-
BN- Miguel Sano
BN-
BN-
BN-
BN-
BN-
---
I wouldn't touch him outside of 12 team AL-Only leagues at this point...
Grey Albright
http://razzball.com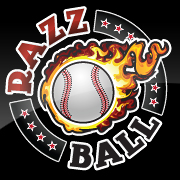 If you want me to look at your team, post the team. Don't post a link to another site where the team is.
Have you given me all the info I need to judge your team? The number of teams in the league is a good start for the big overall questions.
Is your league H2H? Roto?
I don't know who's on your waivers. Don't just ask me who you should pick up. Give me names to choose from.
If you only have one team, post your team in your signature with the league parameters.
I don't know every single matchup for next week, so if you want me to choose a player for the following week and you think the matchups are important, tell me who they're facing.
There's more than one player with the same last name? Then spell out who you're talking about.
Thanks!
---
---
Return to "Baseball - General Player Discussion"
Who is online
Users browsing this forum: No registered users and 9 guests